{"id":1923923116083,"title":"Paper Soap","handle":"paper-soap","description":"\u003cp\u003e\u003cimg src=\"\/\/cdn.shopify.com\/s\/files\/1\/0223\/0294\/9440\/files\/safecheckout_large.png?v=1547880307\" alt=\"\"\u003e\u003c\/p\u003e\n\u003cdiv\u003e\n\u003cstrong\u003eWhen traveling, hiking or just outside, you may need to wash your hands but there is no soap!\u003c\/strong\u003e Do not let this happen again! This small box contains 50 sheets of scented soluble paper soap that fits\u003cspan\u003e \u003c\/span\u003e\u003cspan\u003e\u003cstrong\u003eeasily\u003c\/strong\u003e\u003c\/span\u003e\u003cspan\u003e \u003c\/span\u003einto your bag, so you always have soap on hand.\u003c\/div\u003e\n\u003cp\u003e\u003cimg src=\"https:\/\/media.giphy.com\/media\/nwPLZlqgOqN9k1Xj90\/200w.webp\" alt=\"Animated GIF\" width=\"250\" height=\"290\"\u003e\u003c\/p\u003e\n\u003cp\u003e\u003cspan\u003eThese can be great to carry around in your pocket when you arrive at your destination if you happen to find yourself in some public toilets of a certain standard that have neglected to provide soap or hand wash for you.\u003c\/span\u003e\u003c\/p\u003e\n\u003cp\u003e\u003cspan\u003e\u003cstrong\u003eFeatures\u003c\/strong\u003e:\u003c\/span\u003e\u003c\/p\u003e\n\u003cul\u003e\n\u003cli\u003e\u003cspan\u003eNew Foaming Paper Soap\u003c\/span\u003e\u003c\/li\u003e\n\u003cli\u003e\u003cspan\u003e\u003cstrong\u003eCompact size\u003c\/strong\u003e and \u003cstrong\u003elight weight,\u003c\/strong\u003econvenient to carry in travel or business trip\u003c\/span\u003e\u003c\/li\u003e\n\u003cli\u003e\u003cspan\u003eMake it \u003cstrong\u003eeasy\u003c\/strong\u003e to wash your hand with this paper soap\u003c\/span\u003e\u003c\/li\u003e\n\u003cli\u003e\u003cspan\u003eThe soap sheet will dissolve in water without any pollution ingredient.\u003c\/span\u003e\u003c\/li\u003e\n\u003cli\u003e\u003cspan\u003e\u003cstrong\u003eSoft\u003c\/strong\u003e and \u003cstrong\u003egentle\u003c\/strong\u003e for your skin\u003c\/span\u003e\u003c\/li\u003e\n\u003cli\u003e\u003cspan\u003eCome with a plastic box for storage\u003c\/span\u003e\u003c\/li\u003e\n\u003cli\u003e\n\u003cstrong\u003eQuantity:\u003c\/strong\u003e\u003cspan\u003e 5\u003c\/span\u003e0 sheets\/ box\u003c\/li\u003e\n\u003cli\u003e\u003cspan\u003e\u003cstrong\u003eColor\u003c\/strong\u003e: Random\u003c\/span\u003e\u003c\/li\u003e\n\u003c\/ul\u003e\n\u003cp\u003e\u003cspan\u003e\u003cimg src=\"https:\/\/media.giphy.com\/media\/5n9DZPYqeiWy6gwaat\/200w.webp\" alt=\"Animated GIF\" width=\"238\" height=\"276\"\u003e\u003c\/span\u003e\u003c\/p\u003e\n\u003cp\u003e\u003cspan\u003ePacking content:\u003c\/span\u003e\u003c\/p\u003e\n\u003cul\u003e\n\u003cli\u003e\n\u003cp data-spm-anchor-id=\"2114.10010108.1000023.i2.842d2330eGytsj\"\u003e\u003cspan\u003e3 x Paper Soap\u003c\/span\u003e\u003c\/p\u003e\n\u003c\/li\u003e\n\u003c\/ul\u003e\n\u003ch4\u003e\u003cstrong\u003eNotes:\u003c\/strong\u003e\u003c\/h4\u003e\n\u003cul\u003e\n\u003cli\u003ePlease allow 1-3cm measuring deviation due to manual measurement.\u003c\/li\u003e\n\u003cli\u003eDue to the different monitor and light effect, the actual color of the item might be slightly different from the color showed\u003cspan\u003e \u003c\/span\u003ein\u003cspan\u003e \u003c\/span\u003ethe pictures.\u003c\/li\u003e\n\u003c\/ul\u003e\n\u003ch4\u003e\u003cstrong\u003eShipping:\u003c\/strong\u003e\u003c\/h4\u003e\n\u003cul\u003e\n\u003cli\u003eWe processes orders between Monday and Friday. Orders will be processed within 15 business days of ordering and shipped out the next day after the processing day. We don't ship on weekends.\u003c\/li\u003e\n\u003c\/ul\u003e\n\u003cp\u003e \u003c\/p\u003e","published_at":"2019-06-03T04:46:22-04:00","created_at":"2019-06-03T04:46:28-04:00","vendor":"NiceBright","type":"Houseware\u0026Kitchen","tags":[],"price":1499,"price_min":1499,"price_max":1999,"available":true,"price_varies":true,"compare_at_price":2999,"compare_at_price_min":2999,"compare_at_price_max":2999,"compare_at_price_varies":false,"variants":[{"id":17593170395187,"title":"Buy 2 Get 1 FREE","option1":"Buy 2 Get 1 FREE","option2":null,"option3":null,"sku":"CBB169381_3","requires_shipping":true,"taxable":false,"featured_image":null,"available":true,"name":"Paper Soap - Buy 2 Get 1 FREE","public_title":"Buy 2 Get 1 FREE","options":["Buy 2 Get 1 FREE"],"price":1499,"weight":0,"compare_at_price":2999,"inventory_management":null,"barcode":""},{"id":17593170427955,"title":"Buy 3 Get 2 FREE","option1":"Buy 3 Get 2 FREE","option2":null,"option3":null,"sku":"CBB169323_5","requires_shipping":true,"taxable":false,"featured_image":null,"available":true,"name":"Paper Soap - Buy 3 Get 2 FREE","public_title":"Buy 3 Get 2 FREE","options":["Buy 3 Get 2 FREE"],"price":1999,"weight":0,"compare_at_price":2999,"inventory_management":null,"barcode":""}],"images":["\/\/cdn.shopify.com\/s\/files\/1\/0024\/0218\/9363\/products\/01_f88150b2-0983-44d8-9b02-a9d1524b3380.png?v=1559551588","\/\/cdn.shopify.com\/s\/files\/1\/0024\/0218\/9363\/products\/02_6009c8ed-471b-4d97-8748-136d78f8225a.png?v=1559551588","\/\/cdn.shopify.com\/s\/files\/1\/0024\/0218\/9363\/products\/03_a4746bdc-da3c-4697-980a-09503c963942.png?v=1559551588","\/\/cdn.shopify.com\/s\/files\/1\/0024\/0218\/9363\/products\/04_5f6d9c0d-39f3-4f34-9c0b-51480b3d9b2a.png?v=1559551588","\/\/cdn.shopify.com\/s\/files\/1\/0024\/0218\/9363\/products\/05_787ff837-e419-491b-a479-903fbbed0ef2.jpg?v=1559551588","\/\/cdn.shopify.com\/s\/files\/1\/0024\/0218\/9363\/products\/06_8d3a2b8d-6067-4bb6-ac36-a7e125f81492.jpg?v=1559551588","\/\/cdn.shopify.com\/s\/files\/1\/0024\/0218\/9363\/products\/07_57aa5828-94c4-4375-a360-426434b8a00b.jpg?v=1559551588","\/\/cdn.shopify.com\/s\/files\/1\/0024\/0218\/9363\/products\/08_decf144a-85cb-435f-bcab-068d9035fd6d.jpg?v=1559551588","\/\/cdn.shopify.com\/s\/files\/1\/0024\/0218\/9363\/products\/09_c6da9fbd-79f7-4956-94b8-d3b02538e0ad.jpg?v=1559551588","\/\/cdn.shopify.com\/s\/files\/1\/0024\/0218\/9363\/products\/10_89e013d3-a253-4558-a34a-dc8774f24f7a.png?v=1559551588"],"featured_image":"\/\/cdn.shopify.com\/s\/files\/1\/0024\/0218\/9363\/products\/01_f88150b2-0983-44d8-9b02-a9d1524b3380.png?v=1559551588","options":["Size"],"content":"\u003cp\u003e\u003cimg src=\"\/\/cdn.shopify.com\/s\/files\/1\/0223\/0294\/9440\/files\/safecheckout_large.png?v=1547880307\" alt=\"\"\u003e\u003c\/p\u003e\n\u003cdiv\u003e\n\u003cstrong\u003eWhen traveling, hiking or just outside, you may need to wash your hands but there is no soap!\u003c\/strong\u003e Do not let this happen again! This small box contains 50 sheets of scented soluble paper soap that fits\u003cspan\u003e \u003c\/span\u003e\u003cspan\u003e\u003cstrong\u003eeasily\u003c\/strong\u003e\u003c\/span\u003e\u003cspan\u003e \u003c\/span\u003einto your bag, so you always have soap on hand.\u003c\/div\u003e\n\u003cp\u003e\u003cimg src=\"https:\/\/media.giphy.com\/media\/nwPLZlqgOqN9k1Xj90\/200w.webp\" alt=\"Animated GIF\" width=\"250\" height=\"290\"\u003e\u003c\/p\u003e\n\u003cp\u003e\u003cspan\u003eThese can be great to carry around in your pocket when you arrive at your destination if you happen to find yourself in some public toilets of a certain standard that have neglected to provide soap or hand wash for you.\u003c\/span\u003e\u003c\/p\u003e\n\u003cp\u003e\u003cspan\u003e\u003cstrong\u003eFeatures\u003c\/strong\u003e:\u003c\/span\u003e\u003c\/p\u003e\n\u003cul\u003e\n\u003cli\u003e\u003cspan\u003eNew Foaming Paper Soap\u003c\/span\u003e\u003c\/li\u003e\n\u003cli\u003e\u003cspan\u003e\u003cstrong\u003eCompact size\u003c\/strong\u003e and \u003cstrong\u003elight weight,\u003c\/strong\u003econvenient to carry in travel or business trip\u003c\/span\u003e\u003c\/li\u003e\n\u003cli\u003e\u003cspan\u003eMake it \u003cstrong\u003eeasy\u003c\/strong\u003e to wash your hand with this paper soap\u003c\/span\u003e\u003c\/li\u003e\n\u003cli\u003e\u003cspan\u003eThe soap sheet will dissolve in water without any pollution ingredient.\u003c\/span\u003e\u003c\/li\u003e\n\u003cli\u003e\u003cspan\u003e\u003cstrong\u003eSoft\u003c\/strong\u003e and \u003cstrong\u003egentle\u003c\/strong\u003e for your skin\u003c\/span\u003e\u003c\/li\u003e\n\u003cli\u003e\u003cspan\u003eCome with a plastic box for storage\u003c\/span\u003e\u003c\/li\u003e\n\u003cli\u003e\n\u003cstrong\u003eQuantity:\u003c\/strong\u003e\u003cspan\u003e 5\u003c\/span\u003e0 sheets\/ box\u003c\/li\u003e\n\u003cli\u003e\u003cspan\u003e\u003cstrong\u003eColor\u003c\/strong\u003e: Random\u003c\/span\u003e\u003c\/li\u003e\n\u003c\/ul\u003e\n\u003cp\u003e\u003cspan\u003e\u003cimg src=\"https:\/\/media.giphy.com\/media\/5n9DZPYqeiWy6gwaat\/200w.webp\" alt=\"Animated GIF\" width=\"238\" height=\"276\"\u003e\u003c\/span\u003e\u003c\/p\u003e\n\u003cp\u003e\u003cspan\u003ePacking content:\u003c\/span\u003e\u003c\/p\u003e\n\u003cul\u003e\n\u003cli\u003e\n\u003cp data-spm-anchor-id=\"2114.10010108.1000023.i2.842d2330eGytsj\"\u003e\u003cspan\u003e3 x Paper Soap\u003c\/span\u003e\u003c\/p\u003e\n\u003c\/li\u003e\n\u003c\/ul\u003e\n\u003ch4\u003e\u003cstrong\u003eNotes:\u003c\/strong\u003e\u003c\/h4\u003e\n\u003cul\u003e\n\u003cli\u003ePlease allow 1-3cm measuring deviation due to manual measurement.\u003c\/li\u003e\n\u003cli\u003eDue to the different monitor and light effect, the actual color of the item might be slightly different from the color showed\u003cspan\u003e \u003c\/span\u003ein\u003cspan\u003e \u003c\/span\u003ethe pictures.\u003c\/li\u003e\n\u003c\/ul\u003e\n\u003ch4\u003e\u003cstrong\u003eShipping:\u003c\/strong\u003e\u003c\/h4\u003e\n\u003cul\u003e\n\u003cli\u003eWe processes orders between Monday and Friday. Orders will be processed within 15 business days of ordering and shipped out the next day after the processing day. We don't ship on weekends.\u003c\/li\u003e\n\u003c\/ul\u003e\n\u003cp\u003e \u003c\/p\u003e"}
Paper Soap
Product Description
When traveling, hiking or just outside, you may need to wash your hands but there is no soap!
 Do not let this happen again! This small box contains 50 sheets of scented soluble paper soap that fits
easily
into your bag, so you always have soap on hand.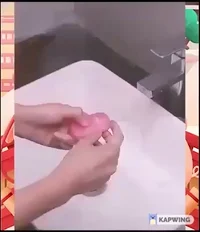 These can be great to carry around in your pocket when you arrive at your destination if you happen to find yourself in some public toilets of a certain standard that have neglected to provide soap or hand wash for you.
Features:
New Foaming Paper Soap

Compact size and light weight,convenient to carry in travel or business trip
Make it easy to wash your hand with this paper soap

The soap sheet will dissolve in water without any pollution ingredient.

Soft and gentle for your skin

Come with a plastic box for storage

Quantity:

 5

0 sheets/ box
Color: Random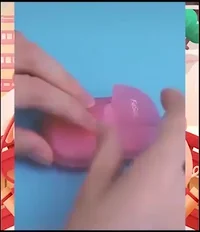 Packing content:
Notes:
Please allow 1-3cm measuring deviation due to manual measurement.
Due to the different monitor and light effect, the actual color of the item might be slightly different from the color showed

 

in

 

the pictures.
Shipping:
We processes orders between Monday and Friday. Orders will be processed within 15 business days of ordering and shipped out the next day after the processing day. We don't ship on weekends.